Ohh, this is
so
exciting!
Brunhilde, one of my chickens, has been broody for the last 21 days. And today was
the
day. A little baby chick hatched. I didn't really see a lot of her/him yet, but it's most definitely a dark chicken. I had to lift Brunhilde up to see how far the hatchling was, after I noticed a really small peck on the shell in the early morning hours. And as I lifted her up, a little black feathered ball was screaming at me. :)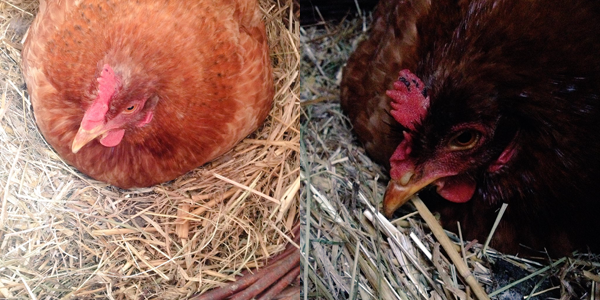 Brunhilde has been so brave and valiant since day 1 and I'm
so proud of her
. This is the first time for her and for me also. I've had these 12 beautiful chickens for almost 2 years now and a few of them have been broody in the past. But it was always me who took their eggs away because I was
afraid
. How silly am I, right? I just didn't know anything about baby chickens and how to care for them after they hatched. And I thought before I do anything wrong, I simply do not let the hens go broody. But I've had enough time by now to read into hatchlings and baby chicks that I feel content enough to let them do their thing.
I hope I'll be able to post photos of the little one soon!